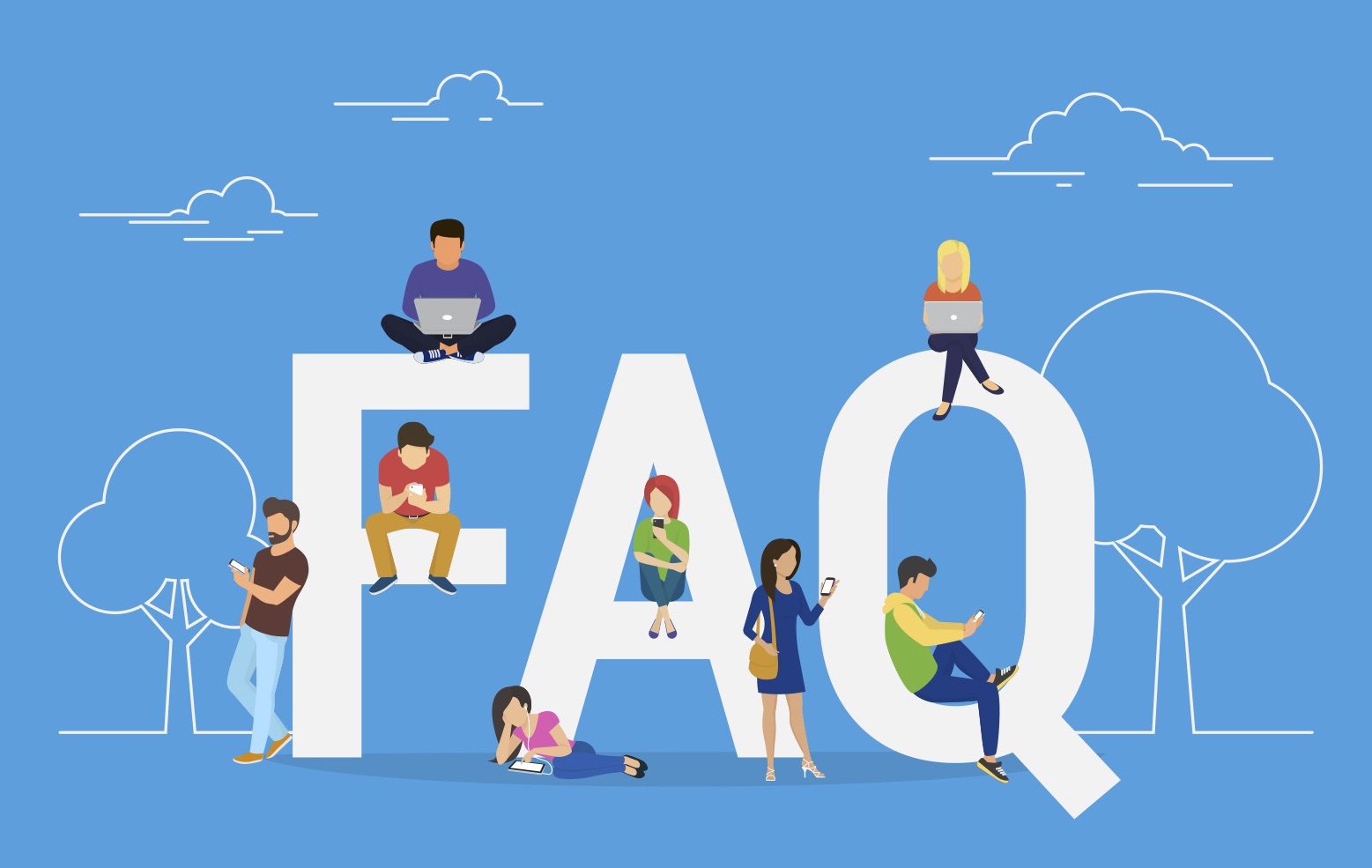 Main rule
If you are too lazy to read the instructions or write that your problem is not in the FAQ, although it is there or in the instruction you got after purchase, we'll take 10 EUR to install cheat by ourselves. Our support and assistance is free, but we don't like lazy people.
1. Why are your cheats so cheap, are they bad?
You know us as a qppal Team, we have few developers in our team. We decided to make our cheats cheap but high quality in order to capture the market. At the moment, our cheats are one of the best and cheapest on the market.
2. Cheat undetected?
You can check current status of cheat on our qpforum.
3. Is it safe to play with cheats?
Every cheat can be detected, no one developer or seller can't say that cheat is safe. As we said above, we value our reputation and do the best cheats for you.
4. How to download cheat after payment and how to find password for archive?
On purchase page click on Instruction button. Password you can find on download page (page where you downloaded archive).
5. Any problem with launcher or cheat.
Are you sure that you ran game in borderless or windowed mode? Did you disable antivirus, firewall, FaceIt, Valorant anticheats etc.? If yes, follow next steps: CLICK.
6. ESP work, but Aim doesn't work.
1. Enable Aim in settings.
2. Select Aim key (for example lshift).
3. Select fov so circle on center of your screen can capture an enemy.
4. Move your mouse to enemy bone (select bone aimbot will shoot in settings), hold down lshift (not just a click, only hold down) and fire.
5. If your AimBot still doesn't work or works bad go to settings and check: Smooth (Smooth – speed of navigation on bone, from 0.1 super fast, higher – slower or if max, aim will not work coz speed is to high), RCS (No recoil) – less RCS – lower recoil, bigger RCS – stronger recoil. Standalone RCS – random recoil on X and Y. 6. If you tryed to change all settings and still some problems
7. Cannot unzip the archive or got an error if try to run launcher in archive without unzip.
Download WinRAR (or reinstall it) and try again.
8. Bones on Russian language, can you translate?
Head, neck, chest, groin.
9. Is your cheats support AMD and Intel?
Read description of cheat you want, if you can't find this info so it's support AMD and Intel.
10. Can I take a cheat for a specific time that is not indicated on the site? For example Apex macros for 1 day, For Honor for 1 day, Apex Legneds Aim+ESP for 4 days?
No, all subscriptions are fixed.
11. Does the Apex macros autodetect the gun ingame?
No, macros have a convenient memory system that remembers the weapon in two hands. You just need to press two buttons once and play without distraction.
12. How to become a reseller?
Msg via discord qppal#0398

13. How to activate cheat or I got an error in launcher?
Put your key to promo field in launcher, choose your cheat and click Activate. After successfull activation you can run your cheat.
14. Can I close a overlay (cheat menu), I can't do nothing while overlay is open?
Yes, just click on X on top-right of overlay (cheat menu).
15. How to open overlay (cheat menu) again?
Click one of the next buttons: END, Insert, Delete, Home.
16. Launcher and/or cheat menu in Russian, how to change language?
In settings.
17. In what order should you run the cheat or cheat and spoofer?
Close the game and Origin/Steam/Epic Games etc. Run a spoofer, then a cheat, or just a cheat if there is no spoofer. After the cheat is fully launched, start the game.
18. Can you give me legit or rage config?
For each person his own legit and aim config. We have simplified the settings as much as possible, so that you can easily and quickly configure the cheat yourself so that it's pleasant and convenient for you to use it. We don't help with it, as you can easily do it yourself without any problems.
19. Where is PUBG Mobile cheat work?
Gameloop.
20. When I run launcher it closes in few seconds, what to do?
It's a protection of launcher. Do next steps: 1. Go to this instruction: CLICK. If didn't help go to the next step. 2. Reboot PC. If didn't help go to the next step. 3. Remove from PC any programs that can debug or hack launcher and other programs like IDA etc.
21. Can I get a promo code or discount?
Our cheats are one of the best on the market and at an incredibly low price. In principle, we can't reduce the price even more, since our cheats should cost much more. We try to ensure that everyone can afford our cheats, but at the same time the quality of the cheats was at the level of expensive cheats.
22. What to do with BE/EAC Spoofer error?
Did you ever installed and used VPN on pc (not in browser)? If yes, it's only reinstall Windows. If no, just run not BE/EAC, run first button Warface/COD (it's also work for Apex, PUBG etc.).
23. What to do with Error loading driver ╣ 0x4?
Fully turn off AntiVirus, FaceIt, Valorant anticheat, firewall etc.
24. What to do with Cant create Dx9 or Cant create Dx11?
Run game as windowed or borderless mode. Install DirectX.
25. What to do with Driver Error 2, Driver Error or Driver Error 0xC(symbols)?
Fully turn off AntiVirus, FaceIt, Valorant anticheat, firewall etc.
25. What to do with Driver Error 1168?
Your system doesn't work with our cheats. Download Windows 10.
26. What to do with Driver Error 126?
Your system doesn't work with our cheats or you ran old game version. Check game version or download Windows 10.
27. What to do with low FPS, can't do nothing in game?
Just turn off the menu to one of the HOME / END / INSERT / DELETE buttons or Change the game graphics settings to lower ones.
28. What to do with BSOD after Spoofer run?
Disable protection of driver digital signature checks. Read instruction CLICK (you can translate in English, RMB on page and Translate).
29. What to do if PUBG Steam/Lite cheat doesn't work?
After run cheat you'll see new opened window like Paint, windows version etc., don't close this window, it's a hidden cheat, just run game.
30. What to do if I bought Apex Legends Aim+ESP or ESP, what to choose in launcher?
Aim+ESP -> Apex Legends, ESP -> Apex Legends ESP.
31. Is Spoofer include in cheats?
No, separate. If you need Spoofer, you can buy on our website.
32. Spoofer doesn't work/got ban with Spoofer.
Run Spoofer and click Warface/COD button, not EAC/BE (it'll work for Apex Legends etc.).
33. How to understand that Spoofer spoofed successfully?
If you didn't got any errors and launcher closed, spoofer worked.
34. Do I need to use Spoofer if I haven't HWID ban?
No, but better use it if you wont to got HWID ban on your own HWID.
35. Does Spoofer remove ban?
No, spoofer change your HWID till reboot, so you can play without HWID ban, it's not remove account ban. You need to create or buy new account, run Spoofer and play without insta bans.
36. What to do with Error vcruntime140_1.dll?
Install Visual C++.
37. After update, should I download new launcher etc?
Autoupdates, don't need to download something. If cheat doesn't work after update, turn off and turn on PC.
38. Cheat worked and now don't, what to do?
Fully turn off and turn on PC, not just a reboot.
39. Bought Aim+ESP, no recoil doesn't work when I don't use AimBot, what to do?
No recoil work only when you use AimBot, if you need no recoil when you don't use AimBot – buy our macros.
40. How to use Spoofer and how to reactivate Windows 10?
Close game and game laucnher (Epic Games, Origin, Uplay etc.). Run cheat. Run Spoofer. Click General Cleaner, if your game in Stam, also click Steam Cleaner, click on your AntiCheat in Spoofer, wait for loading, done. If you play Rust or EFT, also click EFT/Rust Traces and after AntiCheat of this game.